First to Find, or FTF, refers to the first Geocacher to find a Geocache after it has been Published.
Geocaching.com does not have a feature that tracks FTFs and Geocaching.com does not regulate or manage FTFs. To track your FTFs many geocachers use outside statistics-generating sites such as GSAK, MyGeocachingProfile, or Project-Gc  to display their FTFs on their profile pages.
Cache owners often leave prizes for the first to find (FTF) their cache.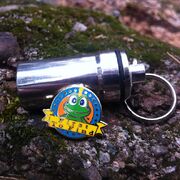 Ad blocker interference detected!
Wikia is a free-to-use site that makes money from advertising. We have a modified experience for viewers using ad blockers

Wikia is not accessible if you've made further modifications. Remove the custom ad blocker rule(s) and the page will load as expected.